The lawful basis feature covers the following fields: Lawful basis, Lawful basis source and Date Reviewed. You can ensure fields are included by default by opening the Admin panel → Studio → Desired Module → Edit/Detail View, and then adding the fields into the display.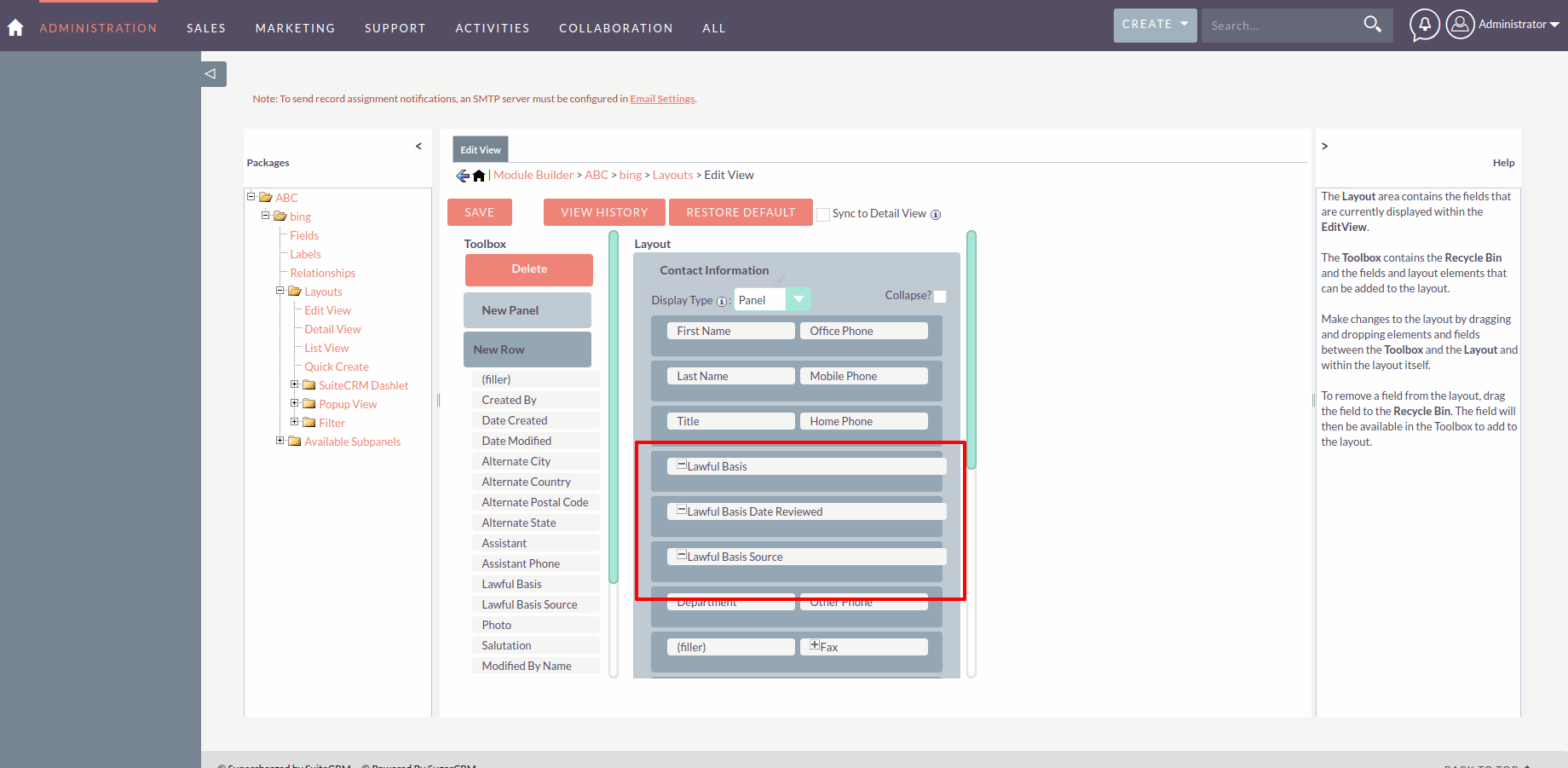 By using the "View Change Log" action you will be able to see that these three fields are available to be tracked as auditable fields.

To update any of the lawful basis fields manually you can either edit the detail/edit view directly or take advantage of the "Mass Update" action in the list-view. This is accomplished by selecting the checkboxes on one or more records on the list-view and then selecting the "Bulk Action" drop-down, "Mass Update". After scrolling to the bottom of the list-view you will see the three lawful basis fields visible and able to be mass updated.