The following section will provide details on Survey specific campaign settings only, please see the Campaigns documentation for more detailed instructions on setting up a campaign.
Surveys can be sent out as part of a campaign which will track and record the survey responses received from each recipient.
From the Campaigns module, select Create Campaign from the sidebar. Select Survey to launch the Survey Campaign Wizard.

The survey is attached to the campaign on the Campaign Header tab.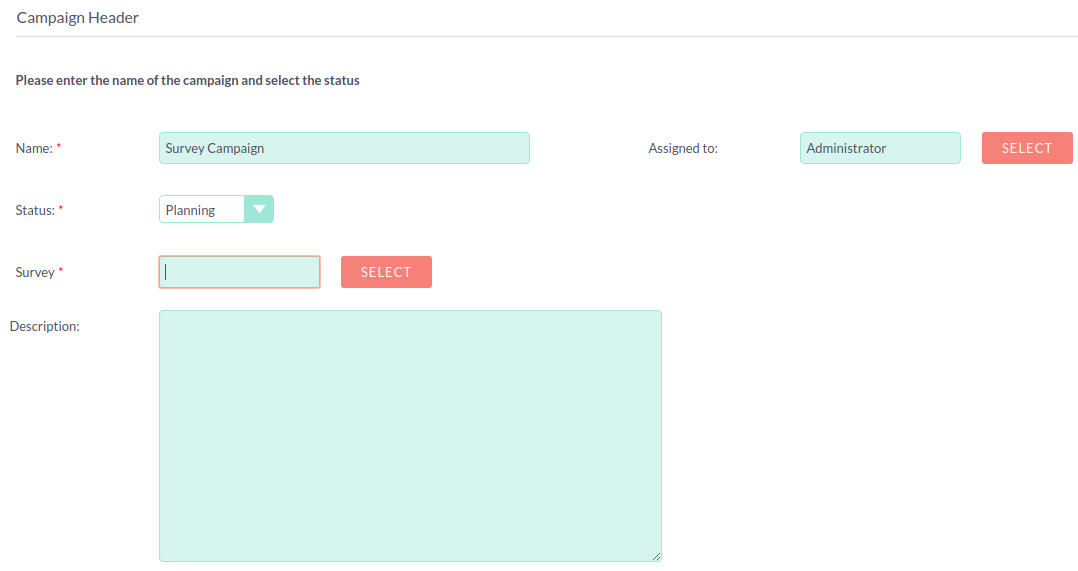 Click SELECT to select the survey from the popup.
Survey Email Template
Create or edit an existing template for the survey. Survey variables are available from the dropdown list.
You will need to include the Surveys URL variable $surveys_survey_url_display in your template. This will include a unique link to the survey so that individual responses can be tracked.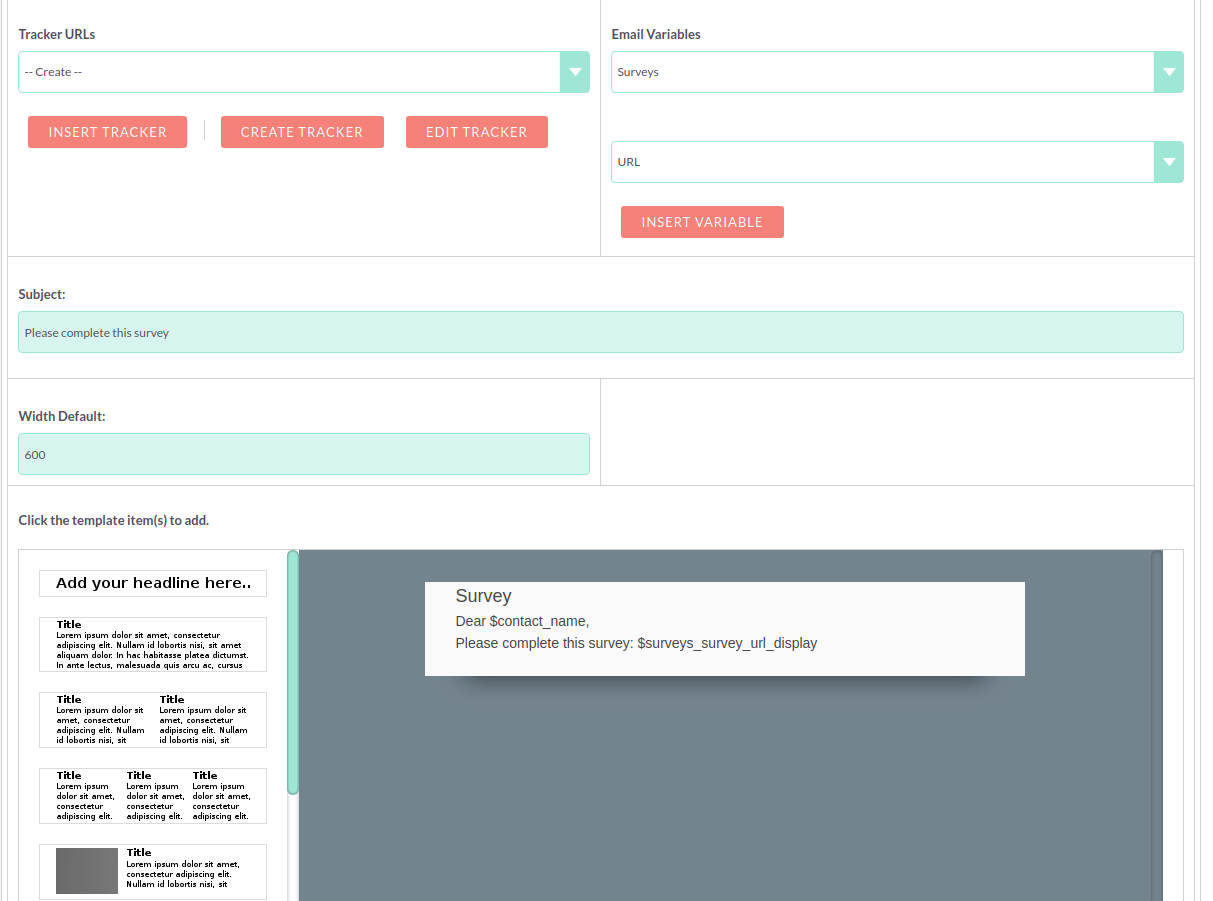 Click SAVE to retain your template settings.
Campaign Status
On the Campaign Status page, the Survey Responses subpanel can be expanded to view survey responses from individual respondents. Click on a respondent's name to view the responses.